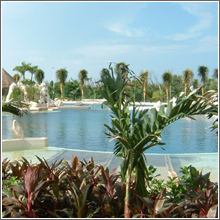 Consulting & Husbandry
The ability to mesh the critical aquatic animal life requirements and facility design is central to a successful fish display.
Our staff brings together experience from Sea World, Scripps Institute of Oceanography, National Fishery Service, and private enterprise.
Our Capabilities
Concept and design - quarantine and isolation facilities
Concept and design - collection and holding facilities
Concept and design - system maintenance and equipment areas
Concept and design - husbandry
Aquatic display species determination
Species list and specimen life requirements
Life support operation instruction/manuals
Specimen acquisition, transportation, acclimation
General curatorial assistance
Life support system trouble shooting and analysis
Life support system installation oversight
Life support system technical development, testing & pilot studies
Animal husbandry trouble shooting
Life support system analysis, evaluation, redesign & retrofit
Aquatic animal husbandry and methodology development
Aquarium project coordination and management
Decorative pond/water feature design, construction, and management
Aquarium project curatorial consultant
Curatorial and staff analysis/selection
Curatorial and staff training
Aquarium environment and decorative design
Consider our Turnkey Capability - concept, design, fabrication, installation, decoration, husbandry and ongoing support.
Contact Us to see how we can help with your project.